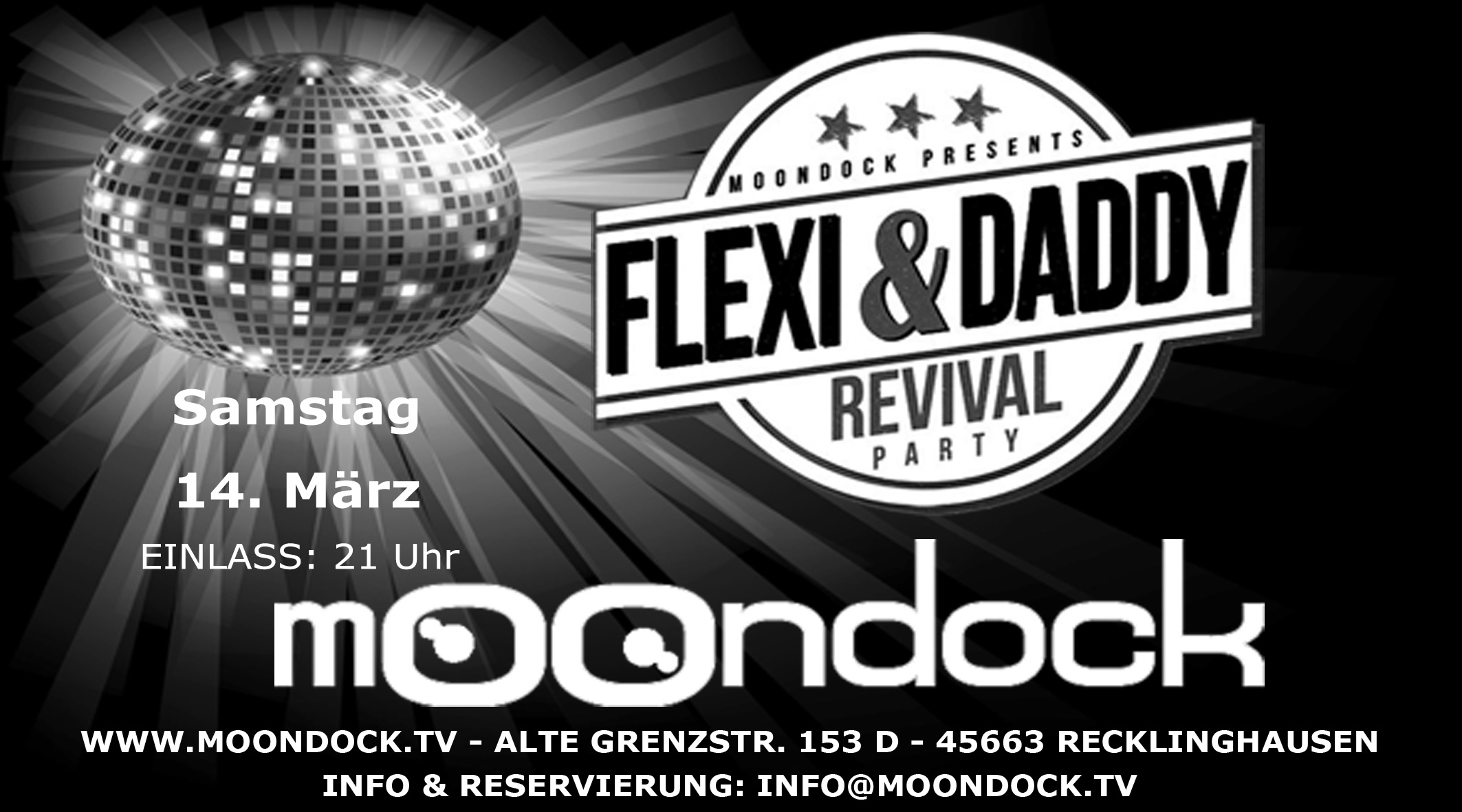 FLEXI & DADDY REVIVIAL Party im mOOndock
— FLEXI- & DADDY-Revival —
Die Revival Party im mOOndock Recklinghausen

Best of
Rock, Pop, Indie & Alternativmusik
By DJ Cheesy und DJ Jürgen

Es ist wieder soweit, alle einsteigen es geht zurück in die Vergangenheit! Wir bringen Dich zurück in die goldene Ära der Rock, Pop, Indie & Alternativmusik, die Zeit in der zwei Locations für die jungen Wilden unumgänglich waren. Neben dem passenden Austragungsort, dem Moondock, darf natürlich die originale DJ Besetzung nicht fehlen. Unter der Flagge des FLEXI werden DJ JÜRGEN SCHRÖDER ganz wie in alten Zeiten das Parkett zum Glühen bringen. Auf der Seite der OLD DADDY Fraktion ist DJ CHEESY, bepackt mit Plattentaschen voller Erinnerungen. In diesem Sinne: Let's do the Timewarp again!

SHUTTLE BUS für bis zu 8 Personen:
Shuttle-Hotline für Terminabsprache: 0160/90658780
Das Moondock-Shuttle holt euch vor der Partynacht ab und bringt euch nach einer wilden Nacht auch wieder nach Hause.